Phalaphala FM is a South African radio station owned by the government state broadcaster, South African Broadcasting Corporation (SABC). Phalaphala broadcasts in the Tshivenda language and can be received mainly in Gauteng and Limpopo provinces.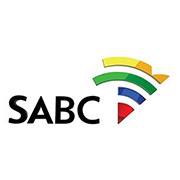 Phalaphala FM was born on way back on 2 February 1965 and came into being after a merger between Radio Venda and Radio Thohoyandou in 1998. The two radio stations of different backgrounds with the one being Venda Bantustan origin and the other being a SABC public broadcaster.
Radio Thohoyandou had a commercial wing which did broadcast in English and did not have the same license conditions as Radio Venda. The station broadcasts out of Limpopo in Tshivenda.
Dj's / Omroepers:-
Big T
Bingi-Ras
Divhambele Mbalavhali
Hulisani Phosiwa
Kgotso Jones Netshipise
Lutendo Tshisikule
Mbavhalelo Nematondoni
Mpho Nefale
Mpho Rathando
Mutsitsielwa Tsitsy Mureri
Pandelani Mulaudzi
Phathutshedzo Matidza
The Big Dude
Tico Liphadzi
Frequencies / Frekwensies:-
87.9FM – 107.8FM
104.7 FM for Mavhunga
---